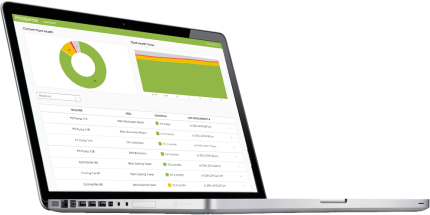 Machine Health and Utilization
Overall plant health and utilization at a glance
Monitor your critical assets with simple, color-coded machine statuses. Accessible from any browser or mobile device, the dashboard makes machine monitoring quick and easy. Petasense's analysis software tracks vibration data and updates the condition of your machines in real-time. Historical plant health is displayed to show how your machines are performing over time.
iPhone and iPad App
Predictive maintenance management at your fingertips
Stay updated on the health and utilization of your critical machines from anywhere at anytime. Download the Petasense App on your iOS device and access the dashboard on the go.
Real-time Alerts and Reports
Eliminate the worry of machine breakdowns
Receive e-mail and text notifications when vibration levels exceed machine-specific alarm limits. Know when Motes lose WiFi connection or are running low on battery. Catch defects early on, avoiding prolonged damage to your assets. As soon as vibration levels exceed alarm limits, you will be the first to know.

Interactive Machine Builder
Digitize your unique machine configurations
Construct a visual layout of your plant using a library of modular, interactive machine graphics. Easily view critical machine information and real-time sensor data while identifying pain-points across your plant or enterprise.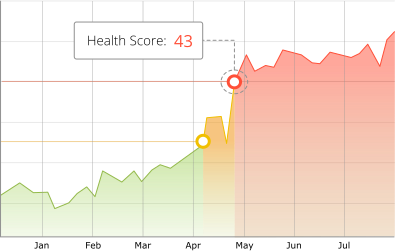 ML Health Score
Machine Learning based health score
Measure and trend the health score of each individual machine. The health score is generated by Petasense machine learning algorithms. This allows a plant manager or engineer to make data-driven decisions about repair or replacement of machines, management of spare parts and production schedules and targets.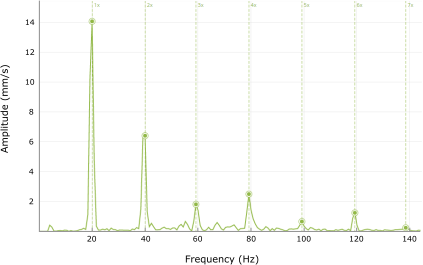 Advanced Digital Signal Processing and Vibration Analysis
See the data in all its glory
Explore trend, waveform and spectrum graphs on any browser or mobile device. Analyze spectra with harmonic cursors and sidebands. Trend broadband features, like RMS, peak-to-peak value or crest factor, and narrowband features, like harmonics or bearing frequencies. Configure Fmax, lines of resolution, windowing and averaging metrics.